Recent Order Enhancements
31 Jan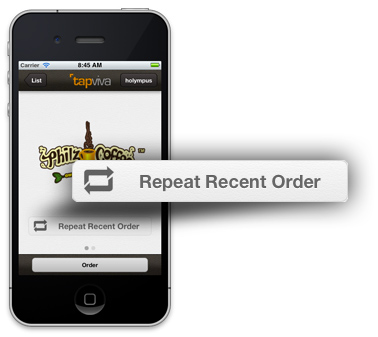 After a ton of user feedback, we've rolled out some changes that make it even easier to re-order your favorite items. Now in just three taps, you can recall a previous order and submit it to be prepared.
Finally, there's no need to re-enter your special requests—we've got you covered! (We're looking at you, Mr. Anonymous, with your '4 splenda in a large cup with extra ice')
We've also made it dead-simple to modify an existing order. So if you're re-ordering lunch for your entire office, you'll be able to pull up yesterday's transaction and add or remove a sandwich or two.
Let us know what you think! Tweet us @tapviva. We'd love to hear your thoughts!
Tags: mobile app, order ahead, repeat, tapviva